We have learned to be flexible and adapt to ever changing situations in the past few years. 
I am fully available to tailor specific options which are best for you to be able to bring great programs to your kids, teachers and families.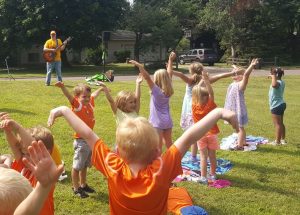 Concerts for Kids and Families are available Now.
I can do live indoor, in person concerts with small or large groups of kids.


My portable sound system also allows me to perform OUTDOORS almost anywhere with plenty of space, interaction and connection for exceptional fun!


Live Interactive Online Concerts – The fun participation and connection of my concerts for kids translate well to Zoom performances online. I have optimized my sound and video to provide excellent high quality presentations. Technical support is available if you need assistance in setting up or testing your system. This is an opportunity to have a Will Hale concert, literally around the world.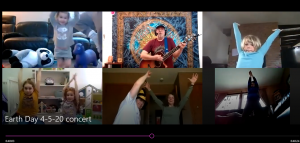 There are unique concerns for every situation. Give me a call and we can discover ways we can bring fun, engaging, learning experiences for your kids. It is always a good time to stay open to possibilities even when options might look limited. Creativity is my specialty. I'm confident we can find simple solutions.
Feel free to call me anytime for any reason. Even if it is just to check in on what you are working on. There are many more resources available than listed here. I'm here to support you however I can.
Will Hale
Tadpole Parade
651-307-3849
"Will was great to work with! The portable, battery-powered sound system worked especially well for our event, allowing us to move the concert to a field and easily coordinate social-distance logistics. We definitely plan to work with Will again!" – Priya Tandon – Recreation Supervisor – City of Chanhassen